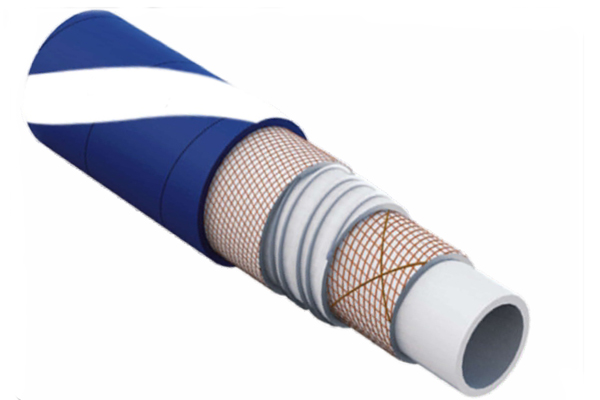 UHMWPE, White, Smooth, Food Quality & Abrasion Resistant. Complies FDA Standards.
Synthetic Plies, Helix Wire Embedded for strength. Antistatic copper wire for grounding.
-25°c Cleaning Up to 130°c For Max 30 Min
Multipurpose Suction & Delivery Hose designed for Acids, Bases, Ketone,  Aldehyde, Esters, Aromatic & Aliphatic Hydrocarbons. Suitable for Animal or Vegetable Foodstuffs & Alcoholic Drinks.
Complying with FDA standards Free from Phthalates, Animal Derivatives, Adipates, Plasticizers & Bisphenol A.
Outer Cover – Blue / Inner layer – White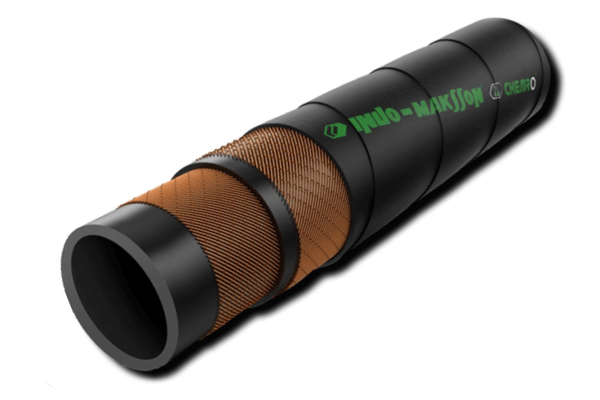 Synthetic Rubber cover (EPDM)