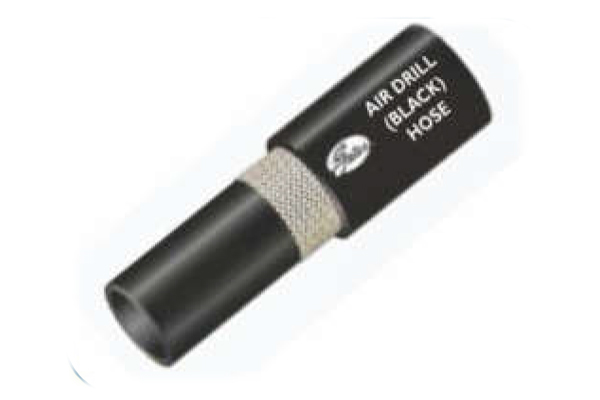 Inner Tube – Specially compounded natural Rubber.
Reinforcement – Single braid of high tensile Steel wire.
Cover:
Option 1: Specially compounded highly abrasion resistant natural rubber, black.
Option 2: Highly abrasion resistant modified Nitrile rubber – yellow. All sizes with perforated cover. yellow cover MSHA IC11C. Flame Resistant.
Heavy duty, high pressure use on industrial construction and pneumatic mining applications, retuning an extra heavy duty hose with an oil resistant tube and abrasion resistant cover.